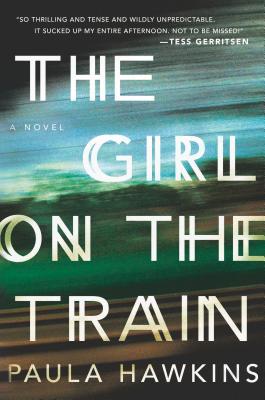 Two years after Rachel's husband divorced her and moved his new wife into their old house, Rachel is unable to let go of her heartbreak and move on with her life. Despite having lost her job due to her exacerbating alcoholism, she still takes the train to London every day, passing through her old neighborhood. A few houses down from her ex-husband's, she sees the same blissful couple every morning, and to her they epitomize the perfect marriage--everything that Rachel has lost. But one day, she is shocked to find that the woman, Megan, has disappeared. Feeling that she has key information which will help the police in solving the case, Rachel goes to the police and to Rachel's husband. Soon, she is tangled in the lives of not only her ex-husband and his family, but the men who could have been responsible for Megan's disappearance.
The Girl on the Train has been likened to Gone Girl because it also deals with the darker aspects of relationships. Both are gritty and dark, and are unafraid to show marriages gone awry, stripped of all their initial glamour and high hopes. Many readers say they read this book in one sitting, and others thought Gone Girl was the faster read. Both have characters readers love to hate. Either way, The Girl on the Train is the new Gone Girl in terms of popularity, having entered into its 20th week at the top of the Los Angeles Times Bestseller list. It is a well-written, thrilling debut that will appeal to a range of readers, and we can't wait for a movie.
Editor's note: You can also listen to the audio book, or check this out as an e-book.