Food Truck Road Trip: A Cookbook
One reason for the popularity of food trucks is an obvious one: getting good food fast. But if you, like me, like to cook at home and are on a lookout for interesting recipes, here is the perfect book for you. It features recipes from food trucks from around the United States, and has many gourmet recipes for both novices and seasoned cooks. There are many cool but simple recipes to try, like Hawaiian Ahi Poke--seasoned pieces of raw ahi tuna--or Peruvian Lomo Saltado--beef stir-fried with rice vinegar, ginger, and soy sauce. If you've ever wanted to try other regional delicacies like homemade kimchi, Canadian Poutine (French fries with cheese curds and gravy), or a traditional Swabian pretzel from scratch, you could find a
food truck​
, or make some at home using this cookbook.
Cooking Light Global Kitchen: The World's Most Delicious Food Made Easy
For those wanting to try globally influenced recipes on the lighter side,
Cooking Light
provides just that. This is a personal favorite of mine, with lots of interesting recipes that turned out perfectly. One of the recipes I particularly enjoy making is the vegetable sui mai. It uses a tofu, cabbage, and apple filling stuffed in gyoza skins and shaped into open dumplings. There's also a handy photo guide on how to shape the sui mai. There are a number of easy recipes, like flourless almond cookies and chicken tabbouleh, and some more complex but rewarding recipes for adventurous cooks, like Bolivian empanadas.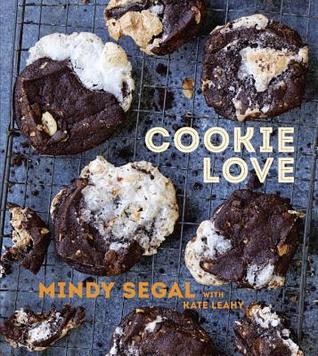 Cookie lovers rejoice! Here is a book with 60 cookie recipes covering different types of cookies, such as shortbread, drop cookies, sandwich cookies, and bars. Novice bakers can feel secure with the detailed instructions. The book also includes other fun instructions like how to make homemade butter or flavored sugars. I used the recipe here to make snickerdoodles for the first time. They were easy to make and were absolutely delicious. I coated them with traditional cinnamon sugar, but if you want to make them more fun, you can try one of the flavored sugars, like lavender or vanilla.